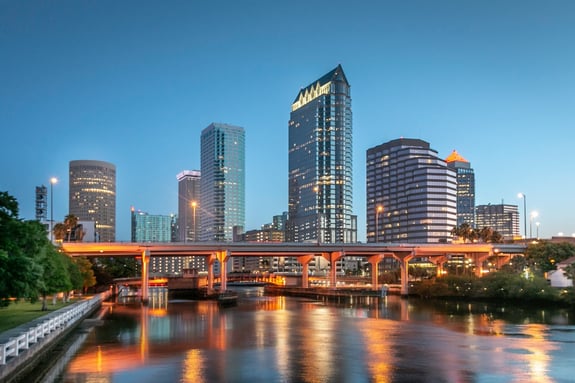 CFOs & Tax Advisors For Your Business & Life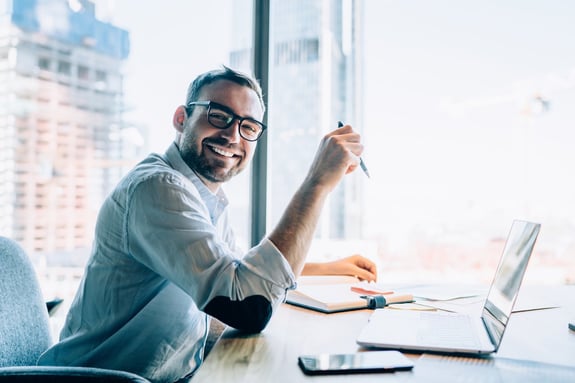 Cash Flow Through Tax Planning

Advisory Services For Better Decisions
Who We Are
Cash Flow & Net Worth Growth Is Our Mission.
We're a team of CPAs and Accountants providing our clients with CFO & Tax Advisory Services to optimize their business and personal finances. Our focus is on growing client cash flow and personal net worths by providing them the accounting, tax planning, and financial systems they need to achieve long term financial success.
Check Out the Video
Powerful Services
We want to simplify your life. If you need any help in the decision process, we are right by your side. We are ready to take off together with you.
Our Services
CFO Advisory
CFO Advisory services for growing businesses of any size. Let us handle all of your accounting & finance responsibilities, including accounts payable, accounts receivable, payroll, forecasting and taxes.
Tax Advisory
By having a deep knowledge of our clients' businesses and personal finances, we're able to identify the best tax planning strategies available to them. Helping to improve cashflow through tax planning.
Increase Net Worth
By reviewing your full financial picture, both business and personal, we can provide you with a road map to increasing the most important figure in any personal financial plan; Net Worth.
Key Performance Indicators
We supply our clients with carefully chosen industry and operational KPIs to provide insight to the operations and financial health of their businesses. Enabling management to take action as needed.
Cloud-Based Solutions
Harness the power of scalable cloud-based accounting solutions, and their ability to directly impact your business' growth and mobility. Maintain constant access to crucial, real-time financial information from the convenience of any mobile device.
Compliance
Our services ensure that clients are in compliance with both federal and state filing requirements for payroll, income taxes, employee benefits, and more. Don't stress over any IRS or State letters, we handle all of these matters for you.
TOUCH
Real Estate
Hotels
Commercial Real Estate (Co-Work, Office, Retail, Multi-Family)
Contractors & Developers
Real Estate Brokers
Property Managers
TOUCH
Blockchain & Digital Assets
Blockchain & Digital Assets
Individual Crypto Traders & Investors
Crypto & Blockchain Investment Funds
Blockchain Native Companies
Blockchain Software Engineers
TOUCH
eCommerce
eCommerce Retail (B2C)
eCommerce Wholesale (B2B)
eCommerce Subscriptions
TOUCH
Professional Services
Digital Advertising & Marketing Firms
Public Relations Firms
Lawyers
Engineers
IT & Software Developers
TOUCH
Healthcare
Single & Multi-Specialty Practices
Dentists
Wellness Centers
Laboratories
Assisted Living Facilities
TOUCH
Hospitality
Full Service Restaurants
Quick Service Restaurants
Multi-Location Franchisees
Bars & Clubs
Event & Catering Services
TOUCH
Startups
Founded by entrepreneurial accountants, CFO Associates understand the early hardships that come with creating a business from scratch. The long hours and sleepless nights required to bring an idea to fruition can take a toll on founders, employees, and operations. We assist new and growing small businesses implement sound accounting, tax planning, and compliance systems into place to help them scale from the beginning.
TOUCH
Book a Consultation with Our Certified CFOs
Schedule a Meeting
Let us handle your business and finances and educate you on accounting, tax, and planning along the way.
Recent Posts
The Latest Advisory & Tax Planning Insights
Stay informed on the most recent trends and analyses of financial management world. Our team of experts share best practices on cash flow, wealth management, and more.
As our brand has grown over the years, we have found a great team in CFOA to grow with. They understand our business model, inventory cycle, and the Shopify platform we run on. Additionally, they have been instrumental in tax planning to reduce our corporate and personal taxes. Communicating with them is easy. I appreciate that we can call, text, or email and the team is responsive and happy to help with any questions. (eCommerce)
When we were looking to add a CFO to our Private Equity firm, we were glad to have found CFOA during our search. We have been a client for over 7 years now and they handle all of our investment assets' accounting, payroll, and tax planning. Outsourcing our finances to their team has allowed us to digitize our financial reporting infrastructure to continue scaling our operations. Their strong understanding of real estate is also a plus as our firm has invested into hotels and commercial real estate over the years. We could always count on them to understand our investments and their operations. (Private Equity)
CFO Associates has done a tremendous job in helping me to untangle my accounting and clean up all my processes. I run a family office and investment fund that deals in digital assets, and the CFOA team is able to understand sophisticated transactions and simplify my life. Highly recommend them! (Family Office)
The CFO Associates team helped us set up proper cash reconciliation procedures and accrual accounting for our three cannabis dispensaries. They also help us save thousands on Federal Income taxes with their 280E tax knowledge and tax planning. Most importantly, they are responsive and always willing to spend time to answer our questions. (Cannabis Dispensaries)
CFO Associates has been an integral asset to PezCo Aquafarming. With the assistance of the nimble and swift team lead by Rolando & Raul, we are able to timely and accurately collect and pay our financial commitments. Additionally, their team has assisted us with the implementation of a brand new company-wide CRM and Logistical system to operate our business more efficiently. (Wholesale & Distribution)
We have been a client for over 8 years and have never encountered a CPA firm that communicates and understands our needs like CFOA does. They have taken care of all our business accounting, tax planning, and operational systems through our growth. Helping and educating me with tax strategies and business tips along the way. Their team is always available via phone, texts, or email and I can count on them to help me resolve any issues as they arise. (eCommerce)